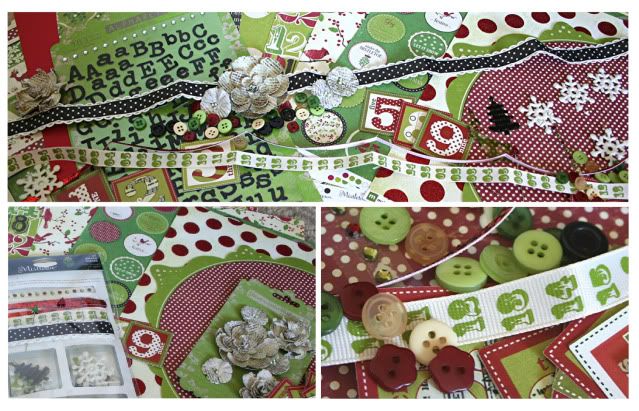 Look at the
Nook
's gorgeous December kit!!
8 Sheets of Double Sided Making Memories Holiday Paper
3 Making Memories Speciality Papers
Making Memories Trims & Treats
Prima Alphas
Prima Blings
1 Package Of 30 Days Advent Numbers From MM Shabby Chic
2 Sheets Of Bazzill Cardstock
It's on its way to me even as I write. Can't wait!